Pro Edition: 10 Week Online Course
Calling all Health and Fitness Industry Professionals!

The Pro Edition: 10 Week Online Course will reprogram the way you move down to an unconscious level, addressing the fundamental reasons you likely feel pain in the first place. The best part about Functional Patterns is that the results last over the long haul. Although there are many things that separate FP from the rest in the field, the most impactful is that our results stick!

99 Instructional videos
Over 47 techniques
12 hours of video content
3 phases of training
Spanish, Portuguese, Italian, German and English Subtitles
Unlimited access for 365 days
In platform note taking
On completion of the course you will get a certificate for each governing body and also a blank one so you can submit it to an alternative governing body - we can only guarantee CEU's and CPD points with the below mentioned companies.

If you already have the 10 Week Online Course click here to upgrade
Course Reviews
See what others are saying!
testimonials
"It's the best introduction into biomechanics by far! I suggest it to anyone that wants to know the right way to fix his/her dysfunctions! Of course fixing your body's dysfunctions is a journey, but 10 week on line Course is the best way to start that journey!!"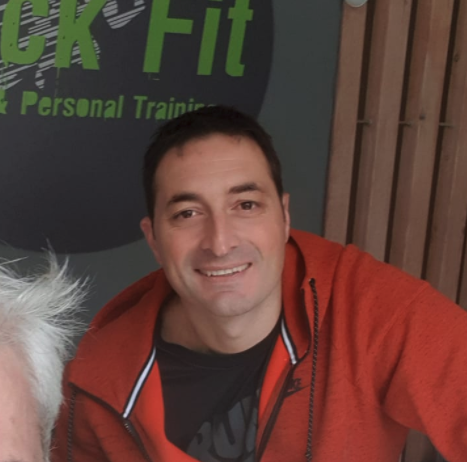 Thanasis S
Faqs
HAVE QUESTIONS? WE HAVE ANSWERS.
No, we have all kinds of people getting great results with our course. We do however suggest that if you have any pre-exisiting issues that you do seek medical advice before commencing the course.
The tools required to complete the 10-week course include:
Assorted balls for myofascial release
Dumbbells
Thera-Cane
PVC Pipe (foam roller progression)
Varied Resistance Bands
Many of the tools can be substituted with other items if needed. Feel free to get creative. You can also join our Facebook group Functional Patterns Doers https://www.facebook.com/groups/976359545741281 to see how others have gone about it.
We recommend spending 1 hour per training session working on the 10 week course. It is advised to train using the course material at least 3-5 times per week. You are welcome to train daily if your body is up to it, but you are also encouraged to take time to recover as needed
Our course plaform can be saved to any device and used like a native app. This ensures a smooth and frictionless course experience.